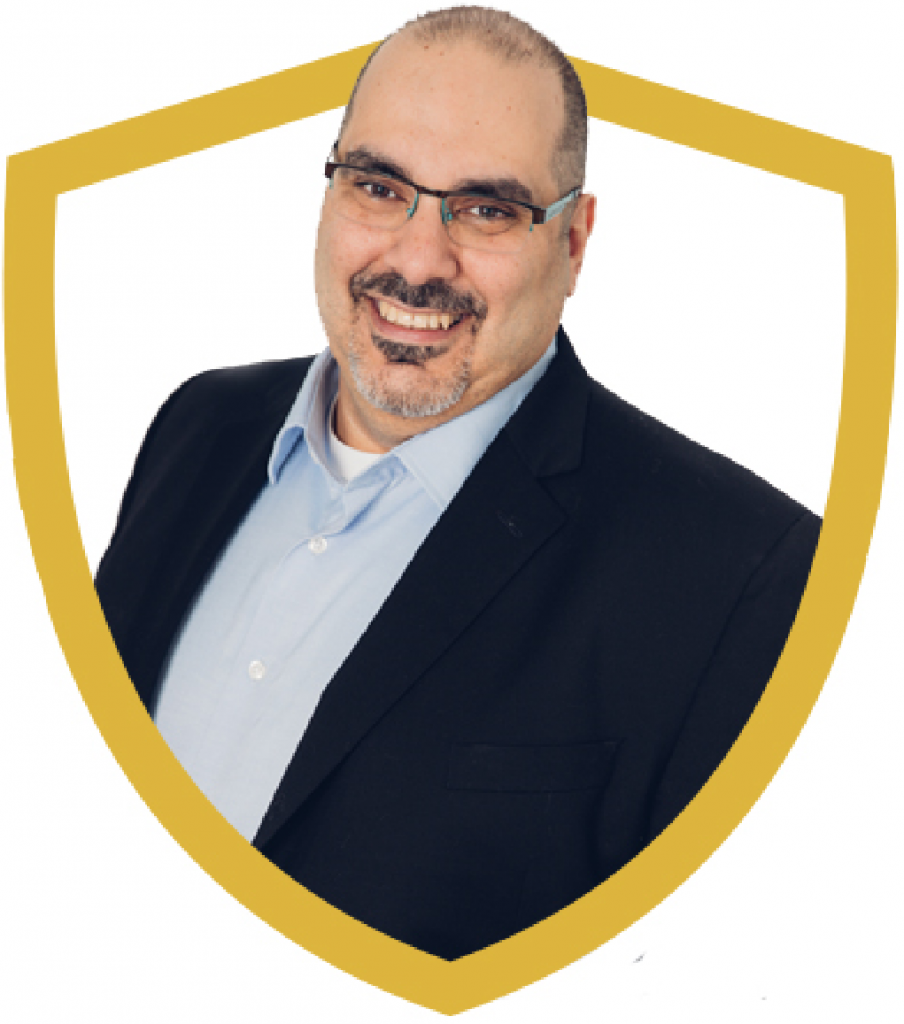 Integrity and Honesty. These two words mean so much to me, both personally and professionally. When my family came to Canada from the small island of Malta, my parents built a life here in Windsor on a foundation of integrity and honesty. As a proud father of two crazy little toddlers, I try to live my life as an example for them. As they quickly – too quickly! – grow into preschoolers, I try to show them every day that even the smallest gestures of integrity and honesty have a positive impact on the people around us. I think that's why I've loved working in insurance for over 20 years: it's rewarding to help others. And, the way I see it, I get to do just that every day.
It's not an exaggeration to say that my favourite hobby is volunteering with the Knights of Columbus to make a difference in my community. Getting together with a group of people who have a common goal is actually a lot of fun, and when that collaboration brings joy to others who are in need, it makes all the hard work worthwhile.
Of course, I do enjoy a few guilty pleasures other than work. When I'm not playing at the park with my kids, you might find me with a cup of strong black coffee watching The Hunt for Red October, which I can practically quote line by line. And if you were to ask what my favourite meal is, I would have to say anything that I don't have to cook! Although, traditional home-made Maltese pastizzi do have a special place in my heart.
Let's work together to build your perfect plan.
I'm the mother of five kids, 2 girls and 3 boys, and a grandmother to four with one more grandchild on the way. I grew up in Comber Ontario and very much enjoyed the farming life with my father and grandparents who still farm in Staples, Ontario.  I lived in Chatham, Ontario for the last 17 years where I started my insurance career and returned to Windsor about 2 years ago.
I have many hobbies but most of all I'm an avid crocheter and I donate a lot of my finished products, blankets, hats, scarves, slippers, and mittens to various charities to distribute to those in need. I love to read true crime and my guilty pleasure is watching true crime shows and shopping for antiques.
I have a 4 year old 130lb Doberman named Bozco who is truly my best friend. My favorite way to start the day is a great cup of coffee and sitting outside with Bozco.
I love being in and around the water whether it be swimming, boating, or fishing.
My goal everyday is to make at least two people smile. I believe that to be a successful insurance broker you must build trust and a personal relationship. Many of my clients have become friends. I look forward to meeting each and everyone of you.